Hit up DVL with SK and Bill Eagan of Swimbaits Inc. Plan for Bill and I was to toss the swimmies. SK was deadset on throwing shad patterns. It was slow going for a bit untill I stuck the first waterbag on Bill's prototype TS(spelling??) trout. First ever fish on that bait!!
The bass were busting all around on the shad but Bill and I stayed true the swimbait game while SK kept throwing the DVL specials. Wasn't to long untill he got the hot stick and ended up with 17 bass for half a day. Double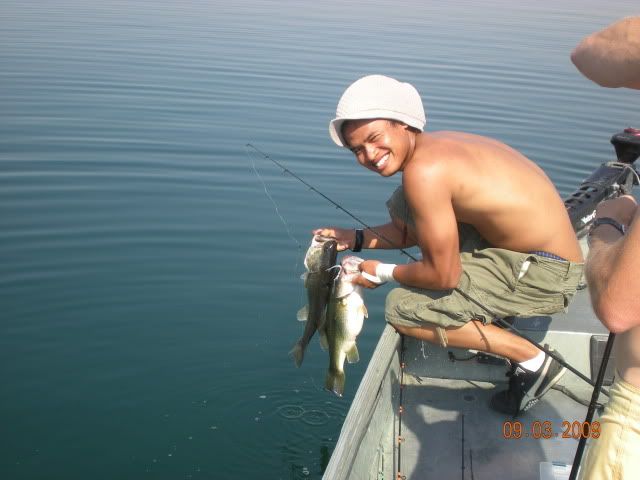 I picked off a couple on the 3:16 booger in chatreuse shad.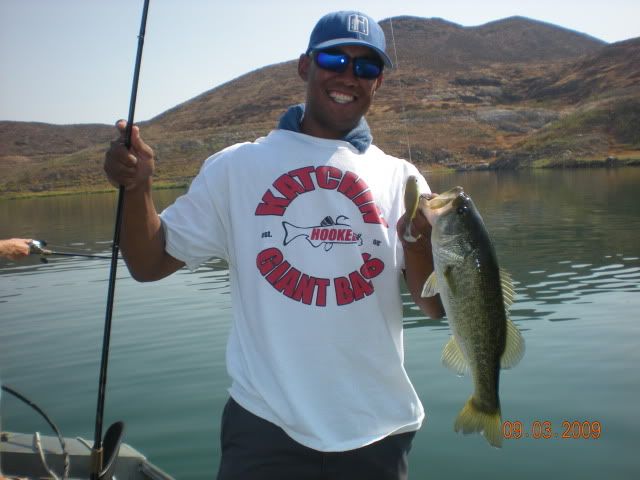 After awhile Bill and I gave in and stared throwing some smaller stuff. I only had 25lb test and needless to say, i didn't get picked up once even with a small diameter flouro leaders. Bill did pick up a nice fish.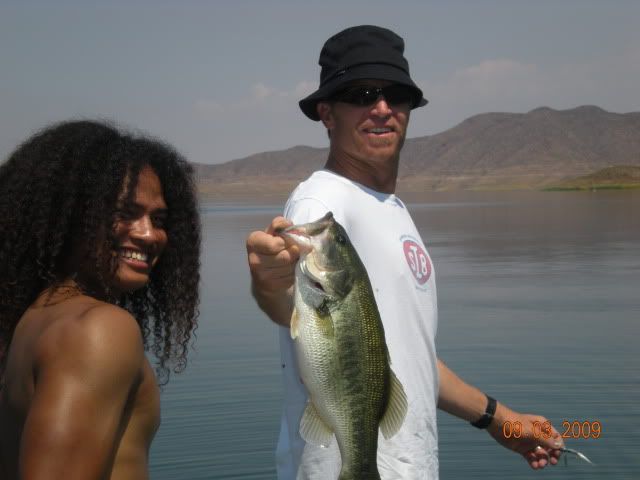 Dropped SK off at 12 back at the ramp and Bill and I proceded to throw the big baits again. The wind finally picked up and I got on the action with a 3:16 wake jr and a decent fish that ended yup throwing the bait. We motored on and Bill landed a nice waterbag on his prototype trout.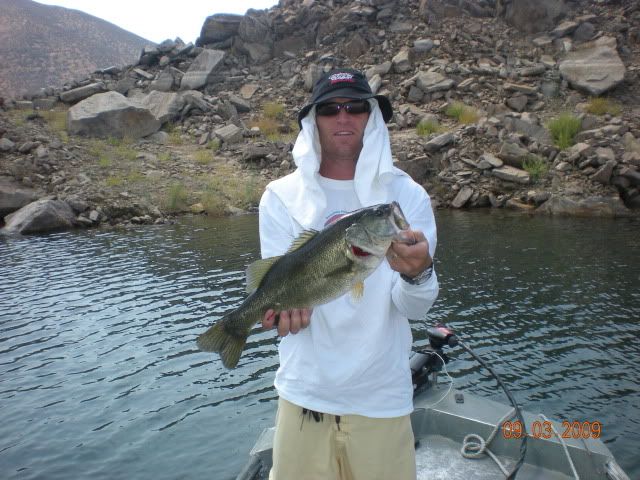 I busted teh wake jr on a rock and started fishing a 3:16 flating 1-up. Landed this nice bagger.
We both ended up with a few more smaller fish and some missed hookups. All in all, a good day given the rediculous heat and glassy conditions for the first half of the day. Always a great time to be on the water!!
Al