Fishing Forums & Taking out Someone new on Your Boat
Social media and Internet fishing forums have substantially changed the way the bass fishing community interacts and engages one another. The access to fishing and lake information is just a click of a mouse or more often a smart phone touch screen tap away.
Inquiring about guide service, purchasing of fishing products, researching topographic maps can all be done simultaneously without ever leaving your house. People can share fishing information or useless information (sorry Cornish), with complete strangers and somehow a bass fishing subculture has been born. Whether we are tournament anglers, trophy fisherman, or fun fisherman, we can converse and connect with one another at a distance. No longer is traditional face to face contact the predominate mode in which we engage one another. Lets face it, outside of tournaments, local bass clubs and events like the Bass Jam or the International Sportsman's Expo meeting fellow bass fisherman can be difficult at times.
In a sport where secrets and lake knowledge can be the difference between first and last place or trophy fish and no fish, that edge and experience is sacred. It is only natural that we as bass fisherman, want to protect the experiential knowledge of a particular body of water that we have spent substantial time and money to attain. This in turn, makes this transition of causal forum chat behind avatars and screen names to face to face interaction a potentially awkward one, (I have to admit, I am guarded when I fish with a person for the first time).
When I first transitioned to exclusively bass fishing, I was very fortunate to be given the opportunity to fish out of the back of other peoples boats who I had met online. Some of these opportunities have turned into great friendships and have solidified my passion (or my wife affectionately calls it "my addiction"), for catching those little green fish. Consequently, by providing new bass fisherman with the opportunities to fish with veterans, it in turn help grow the sport in both size and economy. Even further, by taking a younger person out on the water we help to ensure the sustainability of our sport.  
So how does a person move from a conversations online to potentially fishing together? I have put together a list helpful tips and things to consider when taking out someone on your boat for the first time. Prior to getting out on the water discuss and establish clear expectations regarding:
1. Call the person and have a conversation with them. Often times you can tell within 5 minutes if your personalities will get along out on the water all day.
2. Determine the person's level of experience and amount of equipment the person wants to bring (or potentially does not have).
3. Determine the style of fishing that will be done on the trip (finesse, power, reaction etc.) Prior to the trip. By establishing how the two of you will be fishing each persons experience will enhanced when not at odds.
4. Discuss shared cost of expenses and expectations.
5. Discuss the persons level of comfort with operating a boat/trolling motor.
6. Discuss the persons experience backing a boat into the water.
7. Set clear expectations for boat care and etiquette prior to getting out on the water.
8. Discuss the sharing of tackle and if there is any expectations for reimbursing the cost associated with the loss of a bait(s).
9. Discuss the sharing of lake information and honey holes. Set clear expectation of what the non-boater does with the information shared by the boater prior to getting on the water, (i.e. Pre-fishing for an upcoming tournament, the boater asks the non-boater to not share the boaters strategy for an upcoming tournament).  
Some of these tips may be common knowledge, but by following my above mentioned suggestions, you can create clear expectations for to help eliminate a potentially bad trip for both boaters and non-boaters. In doing so you may find a new fishing partner and ultimately help ensure the continuity of this amazing sport. I hope that you found these tips helpful and take a kid fishing whenever you get a chance.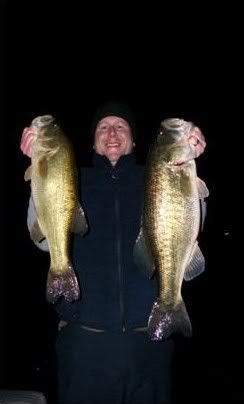 Wes Roberson