What SI Enhance Do For You?
---
Humminbird has an Exclusive feature that is called SI Enhance that helps you locate and spot fish easier. Here are a two series of images that show the differences at all 4 levels and how SI Enhance can help the "Fish" jump out at you.
Find the Fish in the Creek?
Scattered Fish...
Motherlode of Fish:
SI Enhance OFF: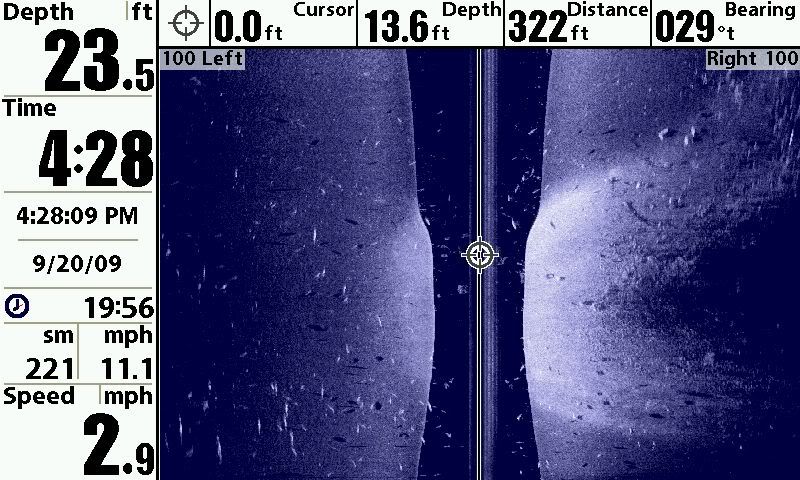 SI Enhance Low: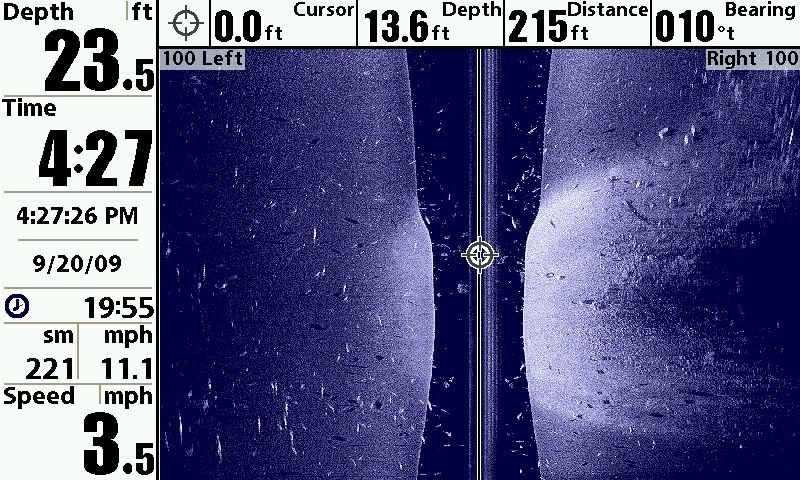 __________________

Sponsored by these fine companies: Skeeter Boats, Yamaha Outboards, MinnKota Motors & Chargers, Humminbird Electronics, Dobyn's Rods, LakeMaster Charts, Transducer Shield and Saver, LuckyCraft Lures, Daiwa Reels, Dave's Custom Baits, OMEGA Custom Tackle, BullShad Swimbaits, Elite Tungsten, Angler Innovations, Massey Ferguson Farm Equipment.
Learn more about Side Imaging: http://groups.yahoo.com/group/si