Software updates, as announced in January, 2012, have now been released for the following models:
1198c SI
1197c SI
1158c
1158c DI
1157c
998c SI
958c
958c DI
898c SI
858c
858c DI
778c HD
Humminbird has released NEW Software and Features. Check your accounts on
www.humminbird.com
Here is a Video Clip with Tips to Help you Dowload and Install the new Software:
http://youtu.be/-TZtvcpzQRM
Only the SI Screen has the reouts moved since most of the others are transparent.
There is also Auto Range on the SI View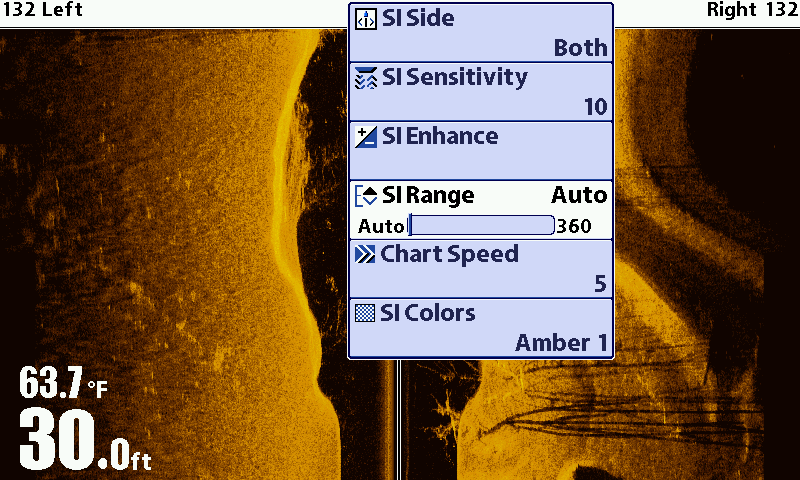 Several New GPS Features:
North Reference - Bottom Right Corner
New Heading: That Tells Distance and Time to get to that point in the direction you are headed.
Also Distance to Waypoint can be seen in this image
Video Clips on Features
Casting Rings:
http://youtu.be/PWCETKNtpro
Waypoint Proximity Indicator:
http://youtu.be/CU5ebEjEyc8
Removable Readouts for 800/900 series Side Imaging Units:
http://youtu.be/0kcnh8nVcGo
Countdown timer:
http://youtu.be/nZI6ZuHHKX8
Course Projection and Heading Lines:
http://youtu.be/Q_XQWjao3XU
Time To Go (TTG):
http://youtu.be/Xz47ahgmb4g
Lower Range:
http://youtu.be/eJ1oenarHpA
Hide Track:
http://youtu.be/nlEuz7y8h5s
North Up Indicator:
http://youtu.be/A14-xeIGcrU
Side Imaging Range Variable on SI units:
http://youtu.be/OG0icMHmQO4
Side Imaging Auto Range on SI unit:
http://youtu.be/7-H_mL2EwjQ
Waypoint Management:
http://store.humminbird.cust.s...G.pdf
Radar Menus (with purchase of optional Radar Accessory):
http://store.humminbird.com/category/519443/Radar
__________________

Sponsored by these fine companies: Skeeter Boats, Yamaha Outboards, MinnKota Motors & Chargers, Humminbird Electronics, Dobyn's Rods, LakeMaster Charts, Transducer Shield and Saver, LuckyCraft Lures, Daiwa Reels, Dave's Custom Baits, OMEGA Custom Tackle, BullShad Swimbaits, Elite Tungsten, Angler Innovations, Massey Ferguson Farm Equipment.
Learn more about Side Imaging: http://groups.yahoo.com/group/si