Humminbird GPS & GPS Mapping View
---
Here is a little more information and another neat feature of Humminbird. Using the GPS Mapping & GPS Mapping Split Screen View you can zoom one side in for more details and zoom the other side out for more coverage. Makes it easy to navigate with the zoomed side but still see waypoints and more lake data on the other side.
I put a little video together on the feature:
http://youtu.be/qbLYPl2MCKc
Here is a Screen Capture of the feature in action: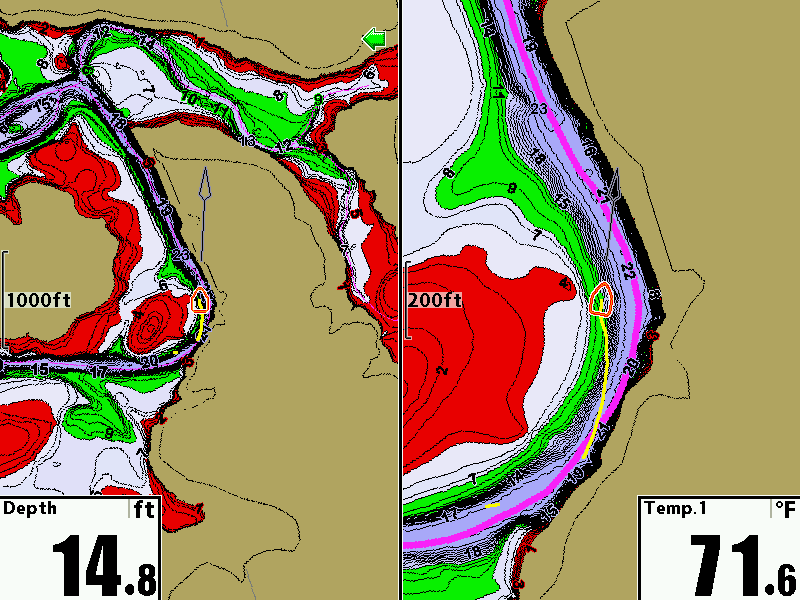 __________________

Sponsored by these fine companies: Skeeter Boats, Yamaha Outboards, MinnKota Motors & Chargers, Humminbird Electronics, Dobyn's Rods, LakeMaster Charts, Transducer Shield and Saver, LuckyCraft Lures, Daiwa Reels, Dave's Custom Baits, OMEGA Custom Tackle, BullShad Swimbaits, Elite Tungsten, Angler Innovations, Massey Ferguson Farm Equipment.
Learn more about Side Imaging: http://groups.yahoo.com/group/si