NEW DV Tips 'N Tricks Newsletter
---
I've created a new Newsletter that I will be posting on Facebook and Emailing out at least monthly with Tips, Tricks and New Product Features. If your interested you can sign up by email put ADD in the Subject or REMOVE if you ever want to leave.
[email protected]
Here are the first 2 Issues.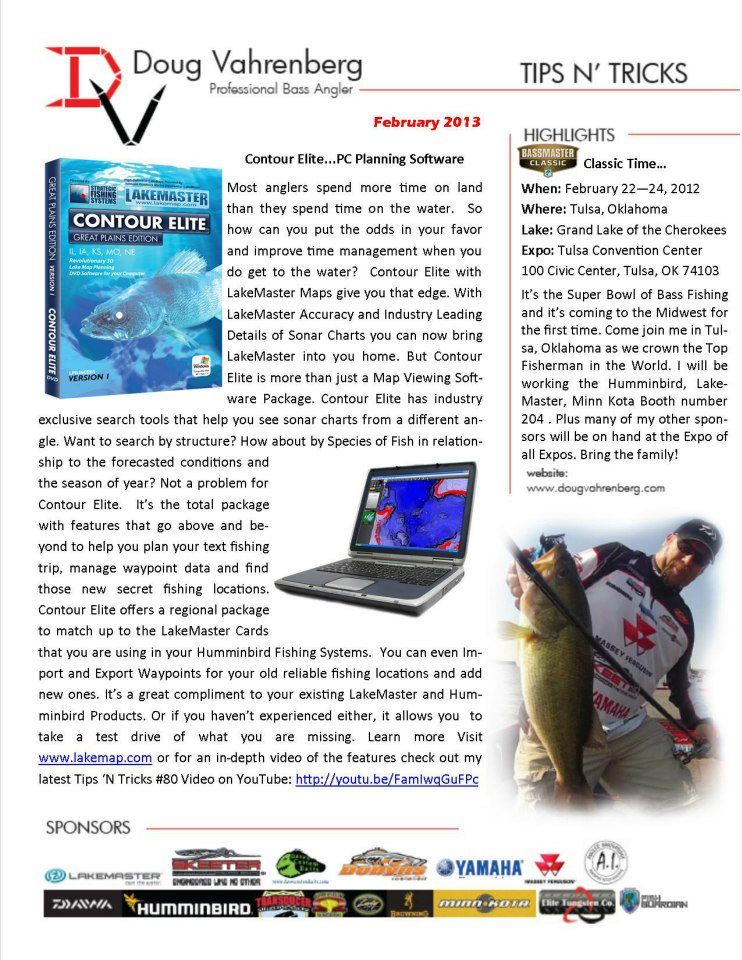 __________________

Sponsored by these fine companies: Skeeter Boats, Yamaha Outboards, MinnKota Motors & Chargers, Humminbird Electronics, Dobyn's Rods, LakeMaster Charts, Transducer Shield and Saver, LuckyCraft Lures, Daiwa Reels, Dave's Custom Baits, OMEGA Custom Tackle, BullShad Swimbaits, Elite Tungsten, Angler Innovations, Massey Ferguson Farm Equipment.
Learn more about Side Imaging: http://groups.yahoo.com/group/si