Here is my Updated Humminbird Quick Start Guides for CORE and now ONIX Series Units.
CORE Series: include:HELIX, 398ci SI, 598ci SI, 698ci SI, 797c2. 798c, 798ci HD, 898c, 899ci HD, 997c, 998c, 998c HD, 1197c, 1198c, 1199ci HD only previous generation SI model that would be different is the 981c, 987c.
ONIX Series: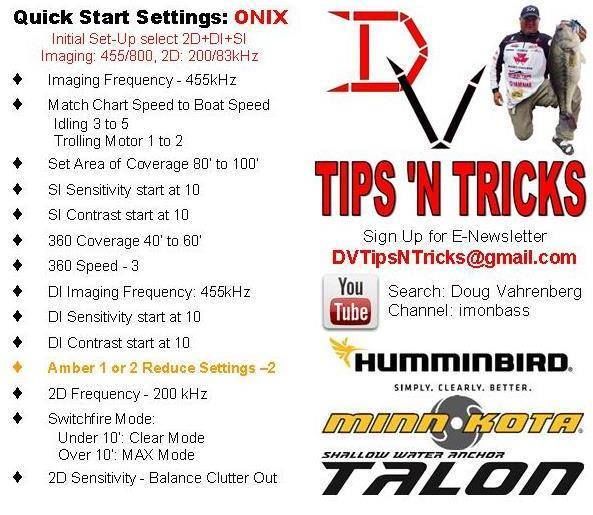 Feel Free to Save them, share them and print them off and take them with you to help you get started getting the most out of your Humminbirds.
__________________

Sponsored by these fine companies: Skeeter Boats, Yamaha Outboards, MinnKota Motors & Chargers, Humminbird Electronics, Dobyn's Rods, LakeMaster Charts, Transducer Shield and Saver, LuckyCraft Lures, Daiwa Reels, Dave's Custom Baits, OMEGA Custom Tackle, BullShad Swimbaits, Elite Tungsten, Angler Innovations, Massey Ferguson Farm Equipment.
Learn more about Side Imaging: http://groups.yahoo.com/group/si