I've been playing around some with that Red/Green SI Color palette for a good while now and wanted to explain it's usages.
I have to tell a story first. During a seminar I did earlier this year with Eddie Kendric with Humminbird I called him out on this Red/Green color palette. I specifically asked him "What possessed Humminbird to come out with this god awful looking color palette. His response was this color palette is used to decipher hard bottom from soft bottom and is unique to Humminbird. I honestly had no idea and it makes a lot of sense to have especially if your have off shore mussel beds or gravel beds on your home lake. I know this feature would be great for the Walleye guys on the Great Lakes area.
First the Blue Color Palette then the Red/Green with red showing hard bottom returns. See the mussel bed in this 1st image?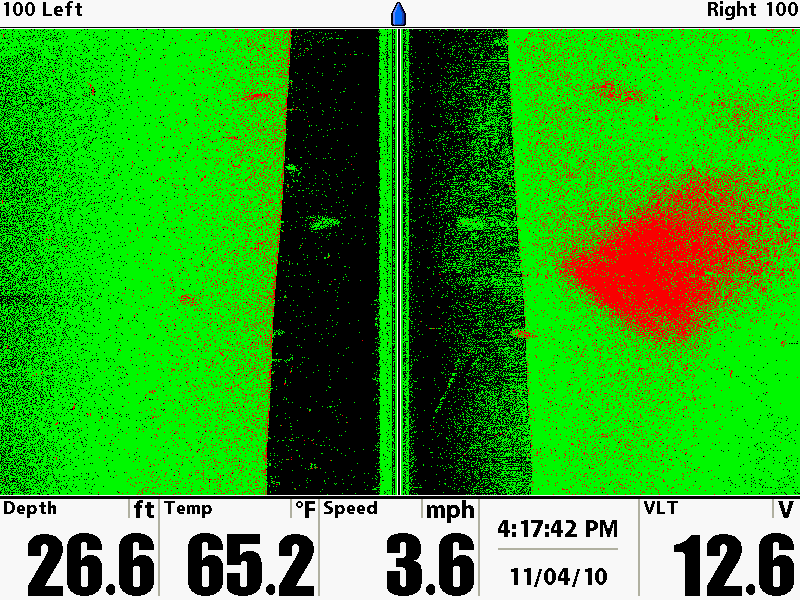 This shows the creek channels