Re: Here Fishy, Fishy! Can you see the Fish?
---
Those are standing timber on the right. Basically branch-less trees so you have skinny black shadows but the fish in the water column in the thermocline is the one I seen. This was looking at 125 to each side so the fish is going to look small but you can see the sonar shadow from this fish. By the zoom image you can see the head and tail: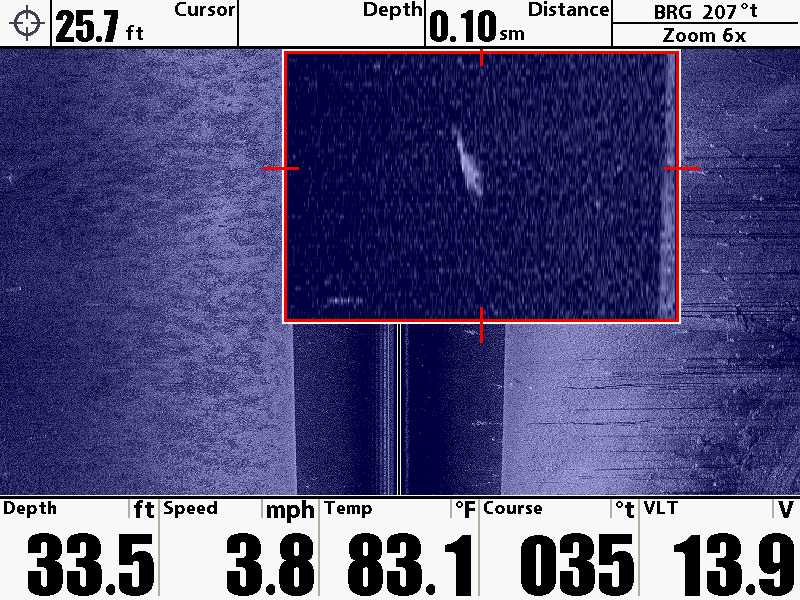 __________________

Sponsored by these fine companies: Skeeter Boats, Yamaha Outboards, MinnKota Motors & Chargers, Humminbird Electronics, Dobyn's Rods, LakeMaster Charts, Transducer Shield and Saver, LuckyCraft Lures, Daiwa Reels, Dave's Custom Baits, OMEGA Custom Tackle, BullShad Swimbaits, Elite Tungsten, Angler Innovations, Massey Ferguson Farm Equipment.
Learn more about Side Imaging: http://groups.yahoo.com/group/si