Splitting the Pipe...Humminbird 2D, SI and DI
---
Here is a neat image of a 6" Irrigation Pipe that shows Humminbird Full 180 Degree of Coverage in Side Imaging actually it overlaps a hair by this image because you can see on both sides. Also Down Imaging and 2D of the same Irrigation Pipe Crossing a Creek. Fallen Bridge to the Right Was not in coverage area of the 2D and DI area of Coverage.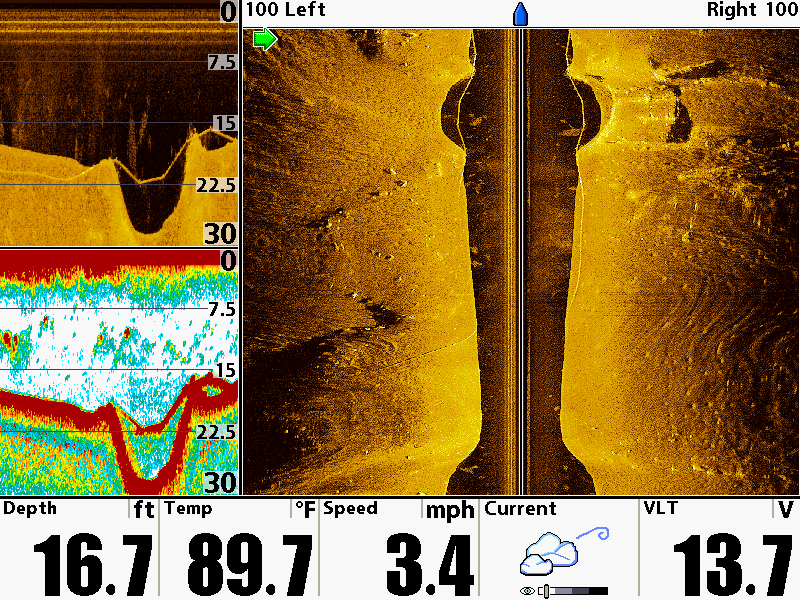 Few more Images of the Pipe: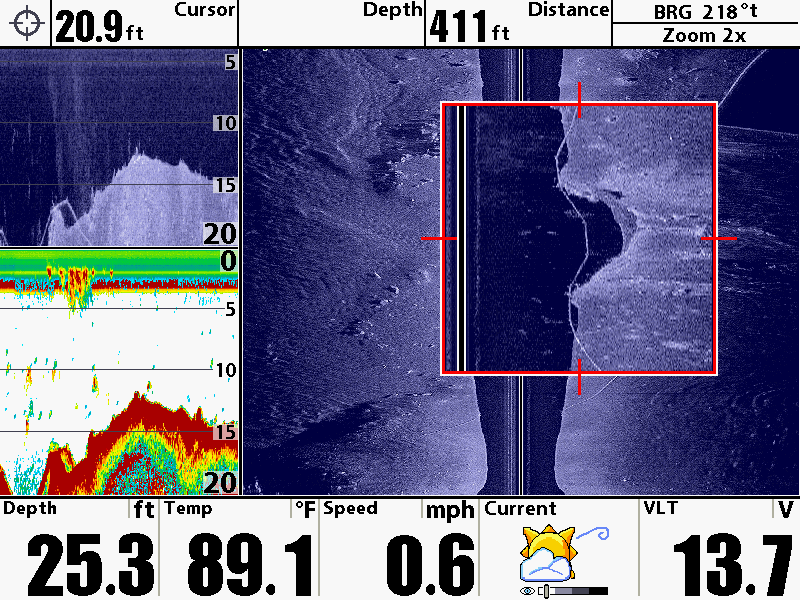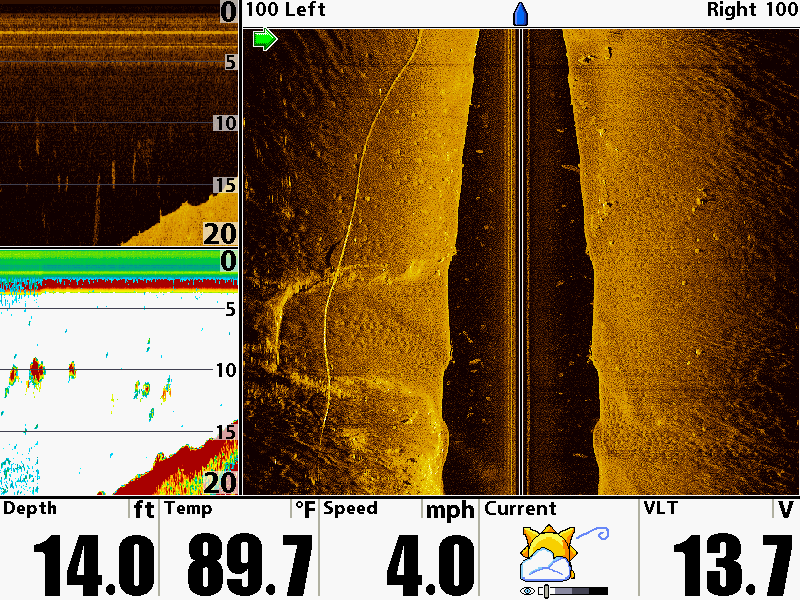 Here we went right over the Fallen Bridge in DI and 2D:
__________________

Sponsored by these fine companies: Skeeter Boats, Yamaha Outboards, MinnKota Motors & Chargers, Humminbird Electronics, Dobyn's Rods, LakeMaster Charts, Transducer Shield and Saver, LuckyCraft Lures, Daiwa Reels, Dave's Custom Baits, OMEGA Custom Tackle, BullShad Swimbaits, Elite Tungsten, Angler Innovations, Massey Ferguson Farm Equipment.
Learn more about Side Imaging: http://groups.yahoo.com/group/si