Angler Insight
Tami Curtis-The Ultimate Co-Angler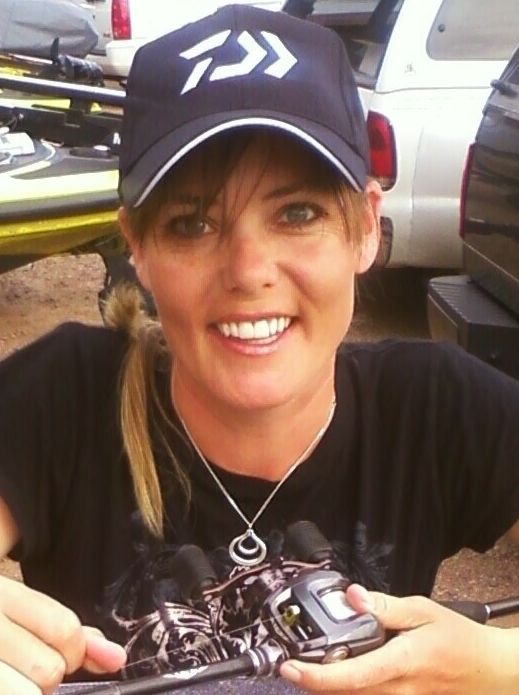 1.What's your name and how many years have you been fishing?
Tami Curtis. I don't know what age I started fishing but I was very little…My Dad and Grandfather would take me fishing. I didn't start targeting bass until late 1997.
2.What first got you hooked into Bass Fishing?
When I realized that bass fishing is a thinking man's sport and it's a changing puzzle every day. That and also the thrill of the fight while reeling in a bass!
3.We all know you fish mostly as a Co-Angler, but do you have a boat and tow rig for yourself?
No, but I do borrow Mike Folkestad's boat sometimes. Mike lets me borrow it for a few days, because we fish differently. Borrowing the boat works great for both of us. I get to fish the way I want, learn specific parts of the lake, and I find specific areas to fish during the tournament if my pro is in trouble.
[IMG]
4.What is your biggest bass, both fun fishing and in a tournament?
9 ˝ lbs…it was not in a tournament. The biggest one I caught in a tournament was about 8 lbs at the Delta. I was fishing with Sherwin Williams.
[IMG]
5.Where did you catch them?
The 8 lber was at the California Delta, and the 9 ˝ was at a small lake in Utah.
6.Would kind of angler would you consider yourself?
Finesse…but I like to fish whatever they're biting.
Lately I have been taking more of an interest in fishing reaction and especially swimbaits, ever since I drew Ashley Mayhew in a WON Bass Pro Am tourney at Clear Lake. Ashley is a phenomenal swimbait fisherman. He takes swimbait fishing to a whole different level…and he took the time to teach me a few things about it. Swimbait fishing used to be boring to me. Now that I understand it, it's very exciting!
7.Tell us about your sponsors?
My main sponsors are Daiwa, A&M Graphics, Konocti Vista Casino &Resort, TC Sports Report, and Fish'n 4 FUN TV Show.
Affiliate companies are Jigs SnakeBite Baits, Think Tank Lures, ETicket Tackle, and Clear Lake Bait & Tackle.
8.One bait, one rod, one reel on one lake?
This answer changes all the time…today it's the TC Rig, on a Daiwa Light & Tough, or a Fuego rod with a T3 reel on Lake Mead.
9.What is your dream day on the water, time of year, weather conditions and where would you be?
I imagine this frequently: its fall and the leaves are orange and red. Fishing reaction in the morning and finesse during the day. I haven't decided which lake yet, but one of these days, my goal is to purchase a home on the lake with a dock. I'm very fortunate to be in the position to pick up and move whenever, so when I'm ready I will just pick a state/city/lake, and move there.
10.What body of water is your nemesis and why do you struggle there?
It was the Delta and Clear Lake for many years, I still struggle there but I don't consider it my nemesis anymore. But I think it's time to find a new challenging lake...maybe one that I've never been to. I'm ready for a new challenge.
11.When you're not on the water what do you do with yourself?
Filming, producing, and editing my TV Show Fish'n 4 FUN, and working on TC Sports Report. My typical day includes rollerblading or walking 1-3 times a day, filming and/or editing, eating and sleeping. When I establish myself more financially, I will live a more normal life doing things I would like to do…..including a social life, 4-wheeling, hiking, swimming, and leisure trips to the lake and outdoors.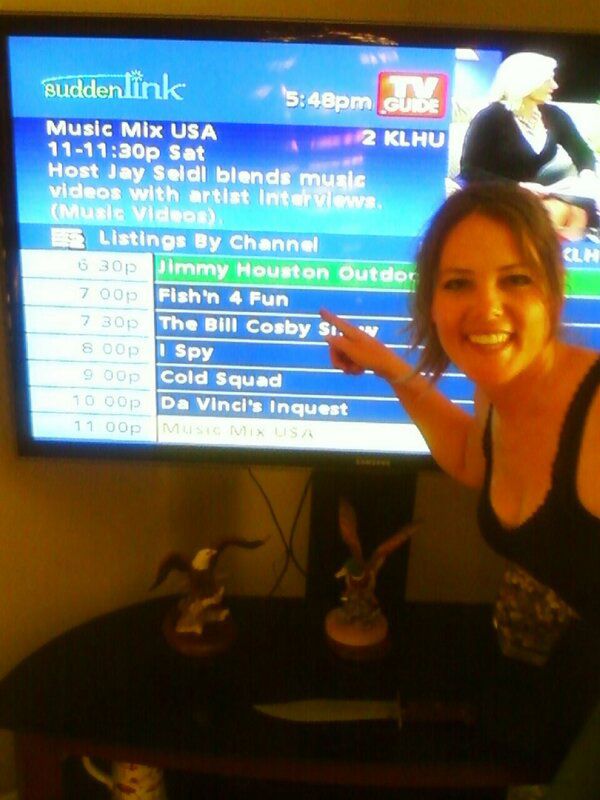 12.Are you married or living the single life?
I am single.
13.If you could change one thing about your fishing what would it be and why?
I wish I had better memory. Sometimes I have a hard time remembering some of the specifics of what worked other years on the different lakes. So to refresh my memory, I have to write myself notes…and also I write the name of each lake on a tackle storage container and in it I store one of each (lure/weight etc) that works on that lake.
14.How many years tournament fishing?
I think it was 2000 or 2001 that I fished my first tournament. It was a club tournament. Then a few years later I started fishing team tourneys then eventually moved up to Pro/Ams with WON Bass and FLW.
[IMG]
15.What circuits do you fish?
I usually fish the WON Bass Tour and FLW, this last year (2012) due to health issues I was unable to fish FLW, but I plan to fish both again in 2013 or 2014.
16.How many wins or top 5's do you have, have you ever won Angler of the Year or Co-Angler of the Year?
Including club/team/pro-ams…I lost track of how many wins, top 5's and top 10's; however I did win a WON Bass Pro Am (Co-Angler) at Lake Mead. And I have won a Co-Angler AOY in the South division with WON Bass. I have come very close to a WON Bass overall Co-Angler AOY but haven't been able to. There are some really great co-anglers and they are very tough to beat!
17.Do you have any pre-tournament rituals or music?
I LOVE MUSIC
… On the way to the lake I listen to hip-hop/pop music really LOUD! I love the dance beat, it really builds up my energy and makes me happier.
RITUALS
….I have some
DO's & DON'TS
. I am not a morning person, so the night before I like to have my tackle and poles already packed in the car or boat. I don't put my lunch in the boat anymore because last time Chris and I did that a raccoon broke into Folkestad's boat and chewed the carpet. Now I put my lunch in the fridge the night before…the problem is I forget to take it to the tournament sometimes.
Also, NO seafood or soda the night before to minimize the chances of getting sick. I also drink lots of water the night before and a glass of water in the morning just before going out on the water.
18.Some of our readers may not be aware of the year you have had. Would you mind sharing the ups n downs you have faced over the last year or so?
This last 1 ˝ years has been both good and bad.
DOWNS:
Last year I struggled extremely with very low energy levels then late last year (2011) I found out I had Papillary Thyroid Cancer that was also in my lymph nodes on my neck. During surgery they took out my whole thyroid and 28 lymph nodes. I was treated with radiation pills…it zapped all remaining energy I had left. Recently a blood test has revealed and found that there are cells there that shouldn't be there. We just don't know if they are cancerous or not.
UPS:
Regarding my health I see much improvement; my energy is not perfect but it is so much better! I still take naps and pace myself. But overall I notice a huge improvement in my overall well being. Another exciting moment for me was that I was able to earn a 2011 AOY title in the South division of WON Bass. Also, I started a TV Show called Fish'n 4 FUN.
19.With all the things happening in your life you still are kicking out some great shows on your YouTube channel. Give us an idea of how much work really goes into making a show like yours.
I have 3 active YouTube channels and it does take a great deal of work! It isn't just a hobby it is an important part of my career. I film most all of it and I edit all the footage. It is highly time consuming filming and editing.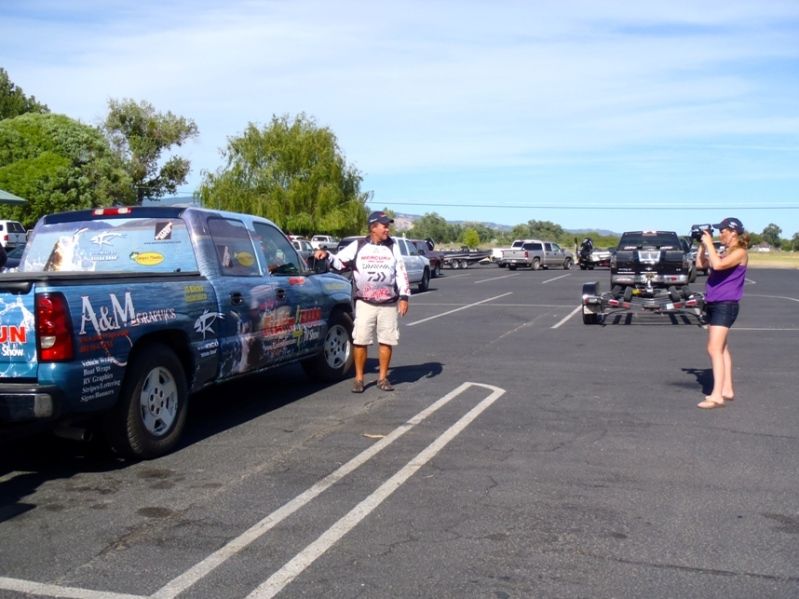 Youtube.com/Fishn4funTVshow
– This channel shows video clips and bloopers, and it will also show full episodes (after reruns on TV) of the TV Show. From start to finish it can take up to 2 weeks to create an episode of Fish'n 4 FUN. Because of the quality and length, uploading to YouTube can take up to 2 hours sometimes for this channel.
Youtube.com/TCsportsReport1
- This one requires gathering footage of news reports or fishing industry insight. I film at tournaments, shows, on the water etc. It's very exhausting gathering footage at the tournaments when I fish the tournaments also but it's worth it.
Youtube.com/TamiCurtis
– this one has home footage or clips from my new TV Show. This one is easier to maintain time wise because I just use whatever footage I already have from other projects or home video.
20.Being a woman whom fishes in mostly Pro/Am tournaments has to be tough. What kind of stuff have you had to put up with along the way to get the anglers to look past the fact that you're a woman?
Nothing comes to mind. Most the guys are very accepting…once they get to know me or fish with me. I think a lot of it has to do with my positive attitude in life, and respect for the sport. I don't get offended easy and I never want a guy to feel like he has to walk on pins and needles in his own boat in a tournament.
21.We know you do a lot of pre-fishing with Mike Folkestad a true legend in our sport. Tell us how much impact he has had on your career and what is the #1 thing he has taught you over the years.
Mike Folkestad has had a tremendous impact on my career. I believe that having Mike as a mentor has helped me learn things faster since he already knows what works and what doesn't. When I met him, I had already been fishing for a number of years. He helped me to improve and fine-tune everything from the small details of the tackle to increasing the odds of hooking a fish. The #1 thing he taught me was the importance of relationships…with sponsors and media.
22.What has been the most awkward/uncomfortable moment you have had in your fishing career?
I was fishing a tournament at Lake Mead and my pro was riding the tops of the waves. He stabbed a wave, something happened to him and he ended up in shock, the boat was full of water, the bilge did not come on, and the boat started to turn sideways in the 8' waves. I was forced to make the decisions to get us out of it. It wasn't awkward or uncomfortable at that moment…I just reacted and helped out. Afterward we reached a shoreline, the reality set in. I think it was more awkward for the pro.
23.What keeps you motivated during the tough times?
My love of life. I always appreciate what little I have and I find something positive even in the toughest times and I always know that things could be worse.
24.Who inspires you?
I am inspired by a lot of people; anyone that teaches me something inspiring that helps me to become a better person.
25.Tell us something about Tami that isn't generally public knowledge?
I learned to design patterns and sew (by my mom) at a very young age. I enjoy creating patterns, sewing, and designing. In fact I am considering creating a clothing company…of outdoor clothes that are "feminine and make a woman feel great & sexy". If I do it would be much later in life, and I will also continue with the fishing, TV Show, and TC Sports Report.
26.Is there anybody you would like to thank or give a shout out to?
My parents, Mike & Vicki Folkestad, the other guys in our traveling fishing family Andy Manahl, Jeff Klicka, Steve Watte, Allen Todd, Bill with Daiwa, and Ed with Maverick.